Here's a featured show interview with "the Infamous Will", one of our Tuesday night DJs and a student member of WMBR's management! Will hosts Evolutions and Spelunking, two shows that dive deep into individual artists and genres.
Evolutions and Spelunking alternate every Tuesday night at 10pm. Tune in on our website or at 88.1FM!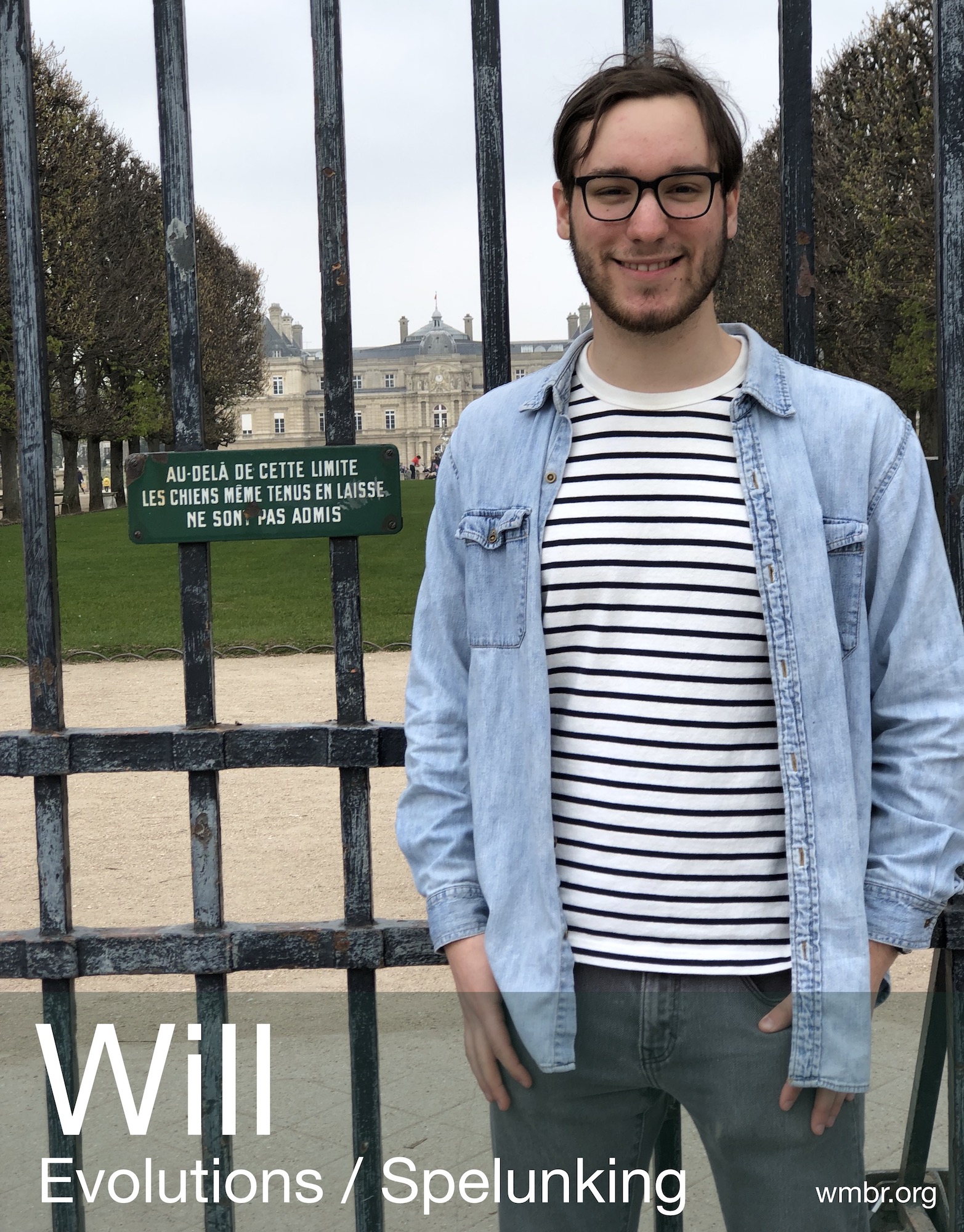 * How did you get involved in WMBR?
WILL: I love discovering and sharing new music, so I knew from the instant I heard about WMBR that I wanted a show. During REX, I wandered down to one of WMBR's open houses and met Nic, who has gone on to become one of my best friends, in the record library. We talked about shared favorites including Grimes and Sufjan Stevens as well as our Canadian heritage and the Maple Leafs. Sadly, I couldn't make any of the orientation sessions and didn't think to ask about a makeup, so I didn't have a show until that spring.
* How would you describe your shows to a new listener?
W: When I first started listening to music as a hobby during high school, I would listen to an artist's entire discography in chronological order. This approach got me particularly interested how artists change their sound over time. On Evolutions, I play pairs of songs which highlight a sonic shift. These pairs can vary in genre, instrument choice, collaborators, and more. The music comes from many different genres and decades, and I particularly enjoy psychedelic rock (both classic and contemporary), dream pop, and art rock. Artists who have particularly strong evolutions include Tame Impala, Khruangbin, and Boards of Canada. Occasionally, Evolutions has themed editions such as a world tour of 60s through 80s psychedelic rock, the evolution of modes of transportation, or nuclear-themed songs.
Evolutions alternates with Spelunking, which explores the influences of a single artist. A typical show has several songs by the artist of the week and the rest exploring albums and other artists which particularly influenced them. To prepare for Spelunking, I read interviews with the artists and listen to playlists they've created. When at concerts, I try to ask about an artist about their influences at the mech table and sometimes those conversations become the basis for a show.
* What's the most interesting thing you've learned about an artist through your shows?
W: My childhood piano teacher was in a punk band that played SXSW! They have some real jams.
* Current favourite(s) from the New Releases shelf?
W: Easily Oncle Jazz by Men I Trust. The album delivers 24 tracks of melt-in-your-ear dream pop, and the incredibly smooth sound never fails to relax me. The stretch of songs from Dorian to Fiero GT is one of the my favorite consecutive stretches of songs in any album.