As a volunteer college radio station, our schedule tends to feature a whole host of eclectic shows with lots of variety each season. However, we do have a few staple shows/themes that have been around for years, and today, we're featuring a DJ that has helped bring soul to WMBR's airwaves for many years. Here's a featured show interview with Captain Al, host of Summer/Fall/Winter Soulstice and former host of R&B Jukebox!
Fall/Winter Soulstice, Capt. Al's current show, airs every Sunday from 6-8pm and is also hosted by Fred Allen and any other WMBR DJ who wants to try their hand at playing soul.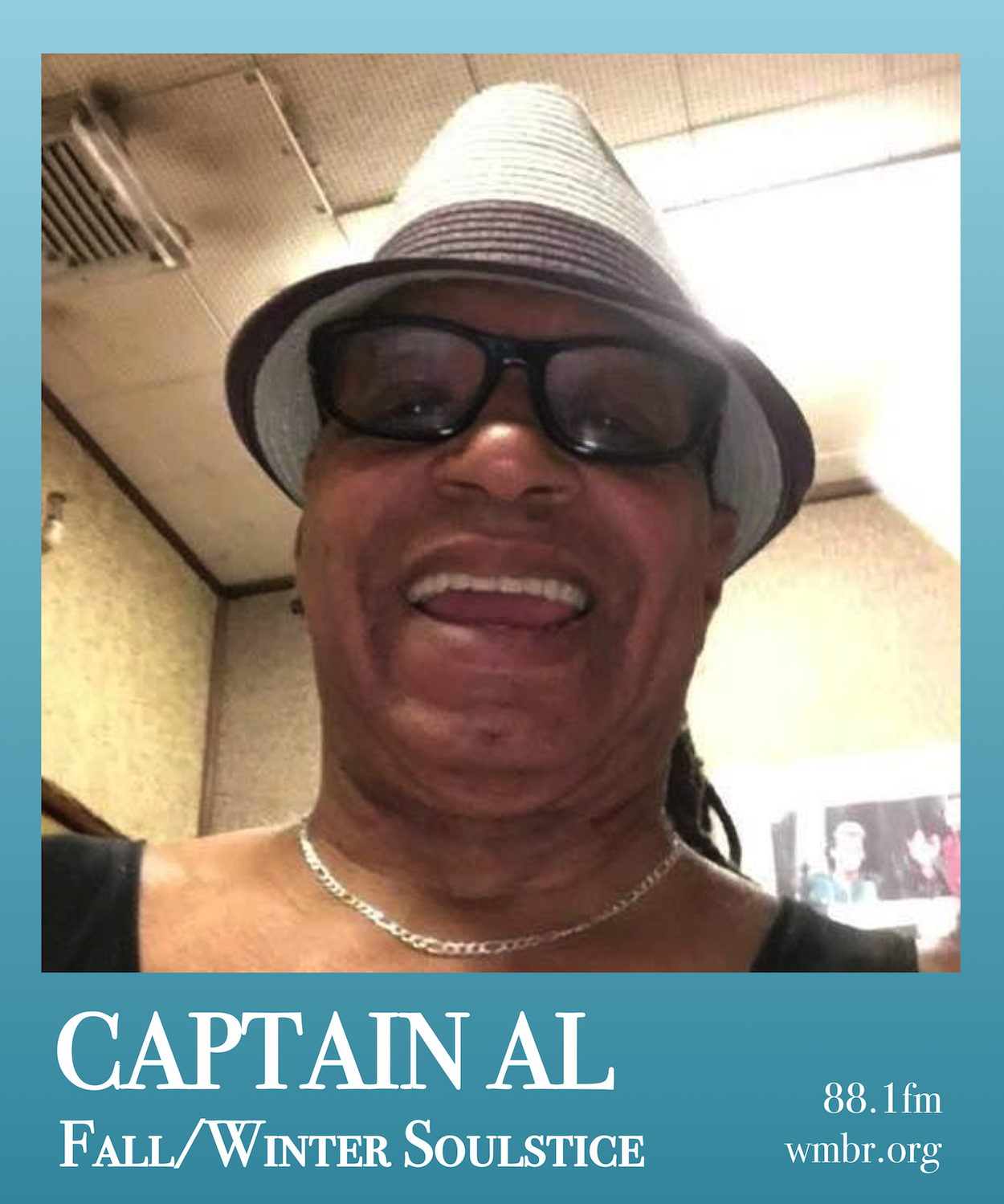 * How did you first get involved in WMBR?
CAPT AL: I first became involved with WMBR when it was WTBS back in '74. Due to some personal issues I didn't pursue it. In 1986 another window of opportunity opened for me to join and I took it.
* How has WMBR changed since you first joined?
CAPT AL: In many ways, mostly the technology. We were still using the old A-control with switches and knobs. CD players were things of dreams, as were burners. We used paper playlists, not track blaster.
* What is it like being back on the air after taking some time away in the spring?
CAPT AL: It feels great! When I left I really didn't envision coming back except for an occasional fill in. Then, when I fell ill and started back on the road to recovery, getting back on the air became one of my long-term goals.
* What is your favourite part about having a radio show?
CAPT AL: Being able to play music I know people appreciate.
---
Want to support WMBR and shows like Fall/Winter Soulstice? Consider supporting our 2019 fundraiser, which runs from November 7th through 13th! Tune in at 88.1FM or visit our website during that week to learn more.