It's almost the weekend! We know that's exciting, but what will you do without the aural astonishment of Breakfast of Champions there to wake you up on weekend mornings? We have a solution for your weekend woes (aside from WMBR's excellent weekend programming, of course).
Welcome to the very first Breakfast Buffet of Champions, where your loyal BOC hosts will let you know about music that they've especially enjoyed recently! Feel free to give any of these songs/albums a listen and let us know what you think.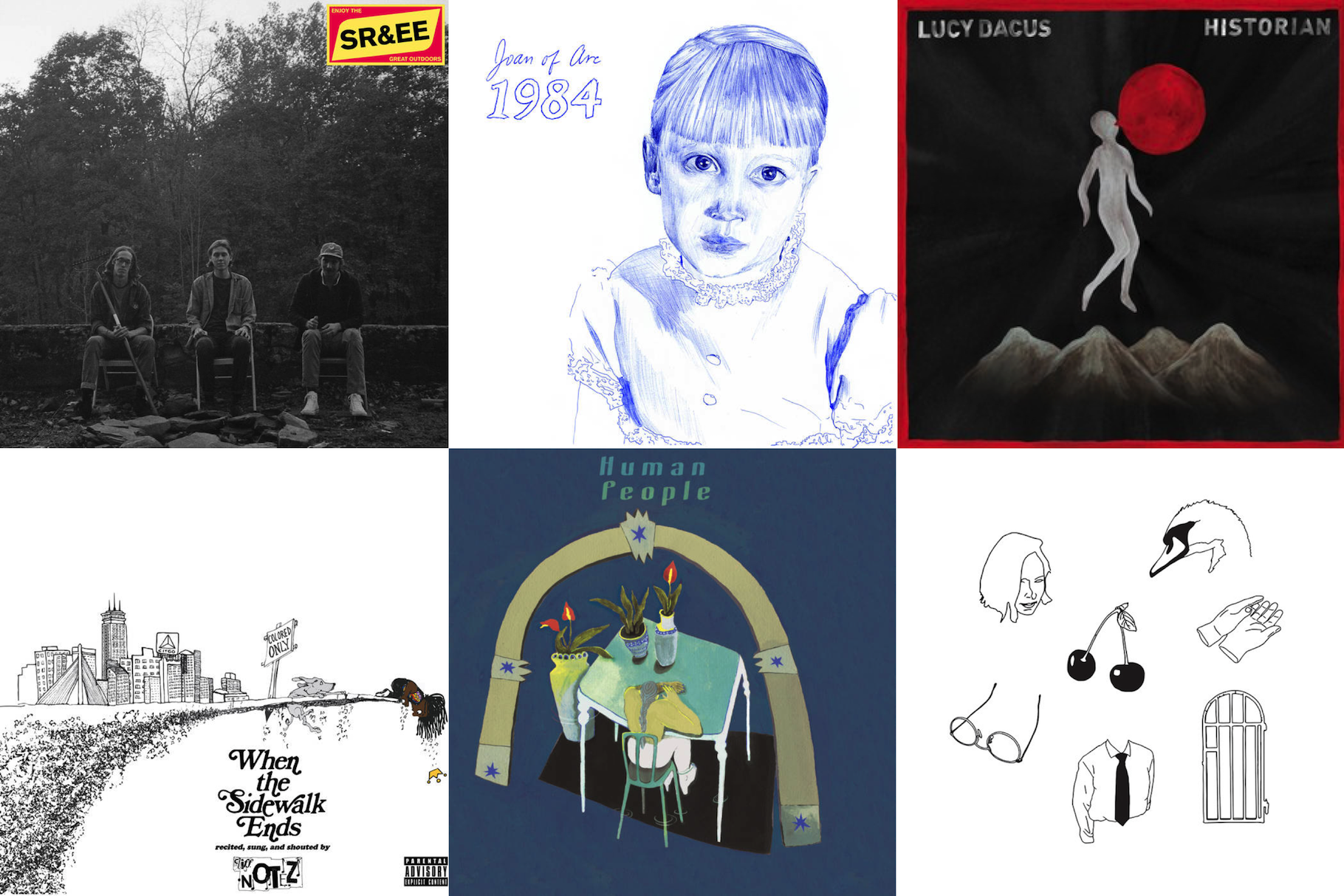 * YURIJ / Astronauts etc. / Living in Symbol
Who cares if it sounds like something you've heard before? With their new album, "Living in Symbol," Astronauts, etc. amalgamates 60s pop, mellow soul, and dream pop too damn well to ignore. Lush sounds ooze out of this album from start to finish. The Kings of Convenience would be proud to call this record one of their own.
* YANISA / Lucy Dacus / Night Shift
This song came up on my Spotify at the beginning of summer, and I've been listening to it consistently since then. It's weirdly catchy, while still being sad and emotional. I also like how the each part of the song sounds a bit different from other parts, so I can keep listening to it on repeat without getting tired of it.
* BECCA / Human People / Butterflies Drink Turtle Tears
I'm just starting to catch up on several weeks' worth of new music, but thus far loving the new Human People album, their Exploding in Sound + full-length debut! I'm feeling especially drawn to Hayley's songs. I've been a fan since catching Human People at Ladyfest Boston in 2017, and definitely recommend catching them live if you have a chance.
* TIM / Joan of Arc / 1984
I didn't listen to the new Joan of Arc album 1984 when it came out in June ("Didn't they just put out an album last year?" is what I thought, and indeed they did – the jerky, on-brand He's Got the Whole This Land Is Your Land in His Hands). But seeing as they opened for mewithoutYou at the Sinclair on October 4th, I figured I should finally check it out. So glad I did! It's totally different than anything they've done before – just a bunch of beautiful (but still occasionally chaotic) ambient songs with pseudo-spoken word singing from their guitarist Melina Ausikaitis. Who knows how it'll translate live, but it'll probably be worth finding out in person.
* CAITLIN / Cliff Notez / When the Sidewalk Ends
It's hard to capture how much energy and emotion there is in this album without listening to it fully. This album has been on heavy rotation for me the past few months, especially as I've just moved out of the area and have been missing local music! Seeing Cliff Notez perform live is an entirely incredible experience as well – if you enjoy the album, considering going to see Cliff Notez with Aisha Burns on October 26th.
* TIM / Spencer Radcliffe & Everyone Else / Enjoy the Great Outdoors
We get so much new music here at WMBR that we sometimes don't have enough time to sit with albums for more than a couple listens before we move on to the next one. I've finally spent more time with last year's Spencer Radcliffe & Everyone Else record Enjoy the Great Outdoors, which is essential listening for fans of the mellower songs in Pavement and Real Estate's discography. The first and last songs are great slow burners, and the lyrics creep up on you too. It's a good reminder to participate in deeper listening.
---