The Ampersand Concert Series returns from hiatus on Saturday, May 12th!
Presenting Boppin' Mod Jazz by
Earprint &
Adam O'Farrill
Saturday 5/12 // 7:30 Doors, 8PM Music (ends by 10pm)
$3 w/MIT ID // $5 General Admission
MIT ACT Cube // E15-001 (directions)
Presale tickets available // RSVP on Facebook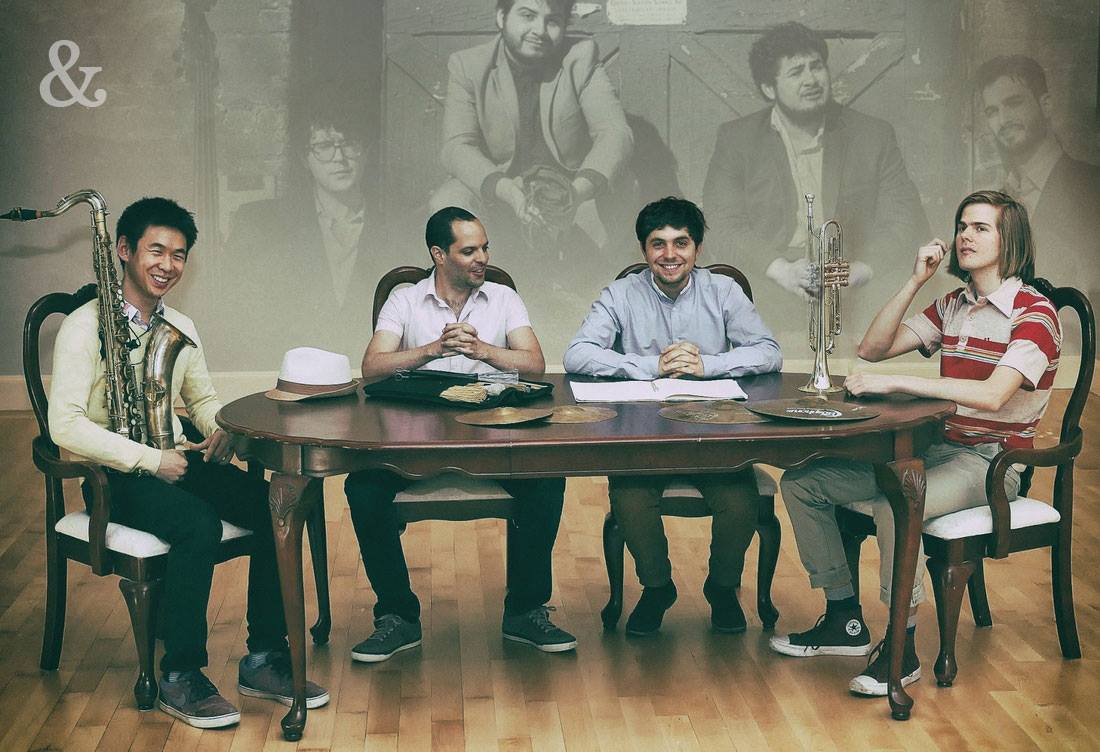 Earprint is a four-part chordless creative collective with an aggressively melodic, shamelessly youthful approach to making music. A chordless quartet—free of the confines of piano or guitar—has a uniquely open, stripped-down sound, perhaps most often associated with Ornette Coleman's quartets or the Gerry Mulligan/Chet Baker group of the early 1950s.
Listen. Watch.
Adam O'Farrill is a Brooklyn-bred trumpeter and a "rising star as a player and composer". O'Farrill comes from a rich musical legacy of Afro-Cuban composers, Grammy winners, and pianists. He has performed with Mulatu Astatke, Vijay Iyer, Christian McBride, Samora Pinderhughes, Onyx Collective, and JIL.
Listen. Watch.
Want to stay updated on upcoming Ampersand events? Sign up for our low traffic mailing list here!
The Ampersand Concert Series is hosted by WMBR 88.1FM and run entirely by volunteers. Artists are challenged to add visuals to their musical sets for a unique aural/visual experience. Huge thanks to the MIT Media Lab and MIT ACT for helping to make this event happen!