We took a break from preparing for our upcoming spring season to speak to Jenny for a featured show interview! Jenny hosts Sci Fidelity and has been involved in many facets of WMBR, including being our previous Program Director.
You can listen to Sci Fidelity every other Wednesday from 2-3pm on WMBR.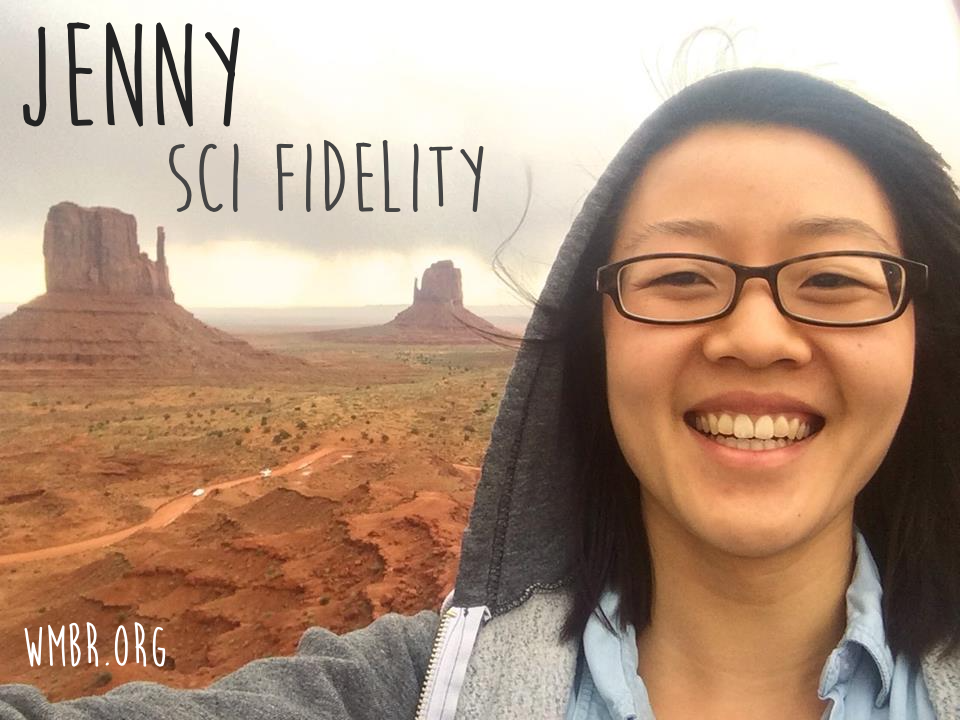 * How did you get involved in WMBR?
JENNY: I saw a flyer that said 'Do you want to host your own radio show?' and thought to myself 'Who wouldn't?!?'
* Have any episodes of Sci Fidelity been particularly memorable?
J: I've had a lot of fun learning from all my guests, but my favorite were Scott Greenwald and Rus Gant who came on the show to talk about Virtual and Augmented reality [link to archived recording here]. I had always though of VR as just something for gamers, but I had no idea how powerfully it affects people's psychology and emotions and how it could potentially be used for a lot of good (e.g. treatment for PTSD) or potentially be really harmful if we are not careful about it.
* Favourite fact that you've learned through another station member?
J: Once on a show I said something about how my mom told me that the only thing she knew about the West while growing up in communist China was that there was a band called the Beatles and then a president named JFK and Chuck [who does In The Margin after me] had to educate me that JFK became president before the Beatles got famous! I guess that's why we keep the community members around 😉
* What song(s) sum up how it feels as graduation looms closer?
J: "I don't know about you / But I'm feeling 22" – Taylor Swift