It's almost time for the holidays, which means that it's nearly time for one of our favourite WMBR traditions: Cheese Patrol! For our final December featured show interview, we talked to cheese queens Sue and Lisa to hear more about the upcoming overload of cheesiness.
Cheese Patrol 2017 will air on December 30th – tune in for WMBR's "annual tradition of converting its programming over from cool to cheese". ???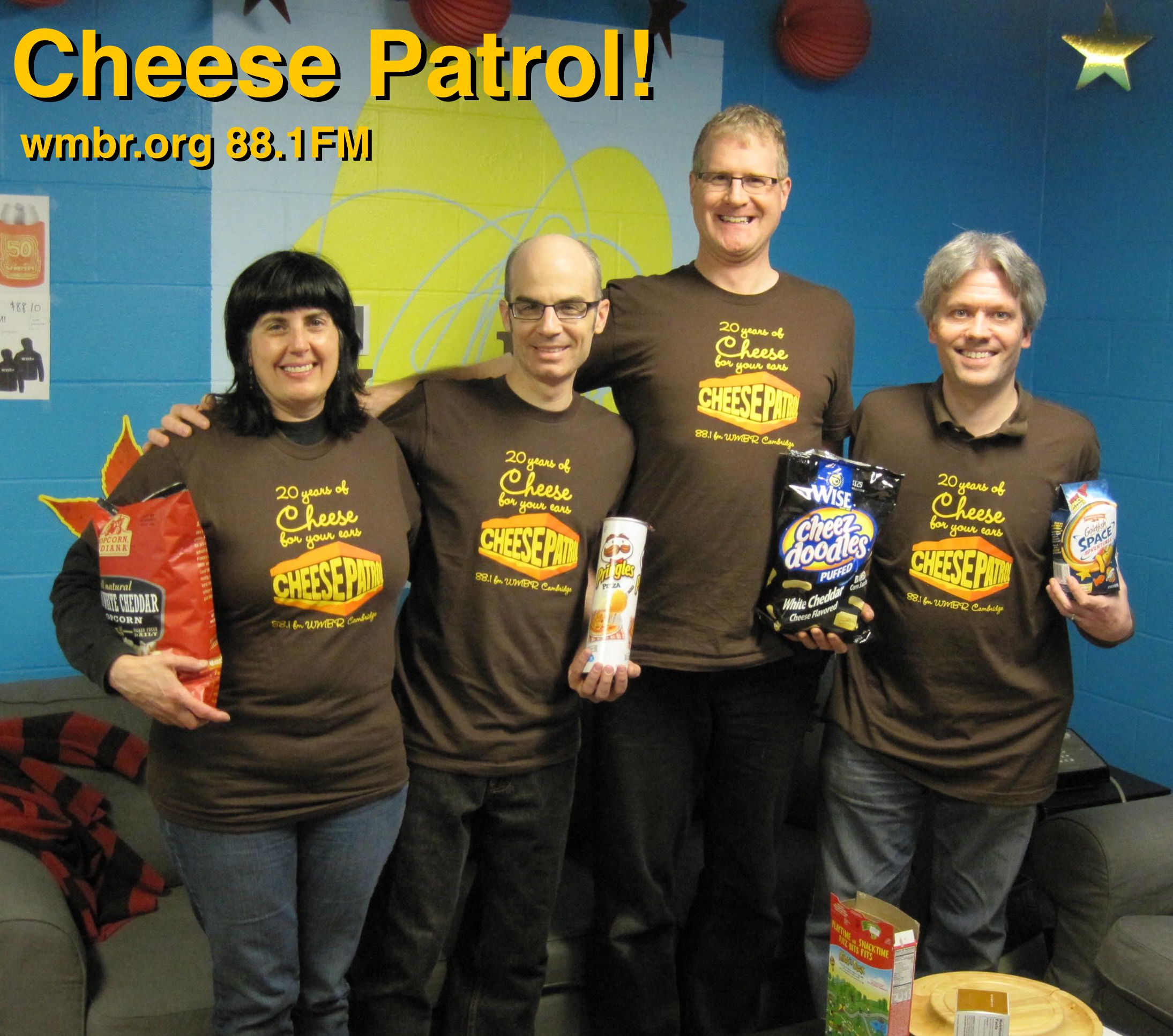 * How did Cheese Patrol evolve into what it is today?
SUE: Cheese Patrol started as Cheese Control. Lisa & I used to be on Friday night (6-8 & 8-10pm). The show that came after us was called "spin control" & the DJ played really cheesy top 40 type New Wave. He couldn't come in one night & Lisa & I filled in with "Cheese Control" – trying to one up his cheesy music. We had a blast (& the listeners did too). I remember that Cheese Patrol first started as a special on New Year's Eve day (there were loads of shows looking for fill-ins, and we decided to make it a marathon). It became an annual special, and has been on the Saturday between Christmas & New Year's for the last 15 years.
* What is your favourite (cheesiest?) Cheese Patrol memory?
SUE: Favorite Cheese Patrol memory is the Easy cheese taste test. Every year Lisa used to buy a different flavor of Easy Cheese (cheese in a can). Eventually we had 5 or 6 different flavors. She kept them in her locker for years. One of our friends came down during the show, and offered to do a blindfold taste test to see if he could taste the differences (& tell which was the oldest). Needless to say, Easy Cheese is pretty vile, & on air taste test was totally hilarious!
* Cheesiest songs that sum up the end of 2017 for you?
LISA: Saturday Night Fever was released 40 years ago last Thursday [as of 19th December]. It's got to be Staying Alive. Or Jive Talkin'. Or Disco Inferno.
SUE: I can't think of a song that sums up the end of 2017, but here's 2 of my favorite most cheesy songs: "sometimes When we touch" by Dan Hill, & "McArthur Park" by Richard Harris.
* Any final thoughts as we hurtle towards 2018?
SUE: As we wrap of what has been a pretty nasty year all around for many, I think Cheese Patrol is the best way put 2017 behind us!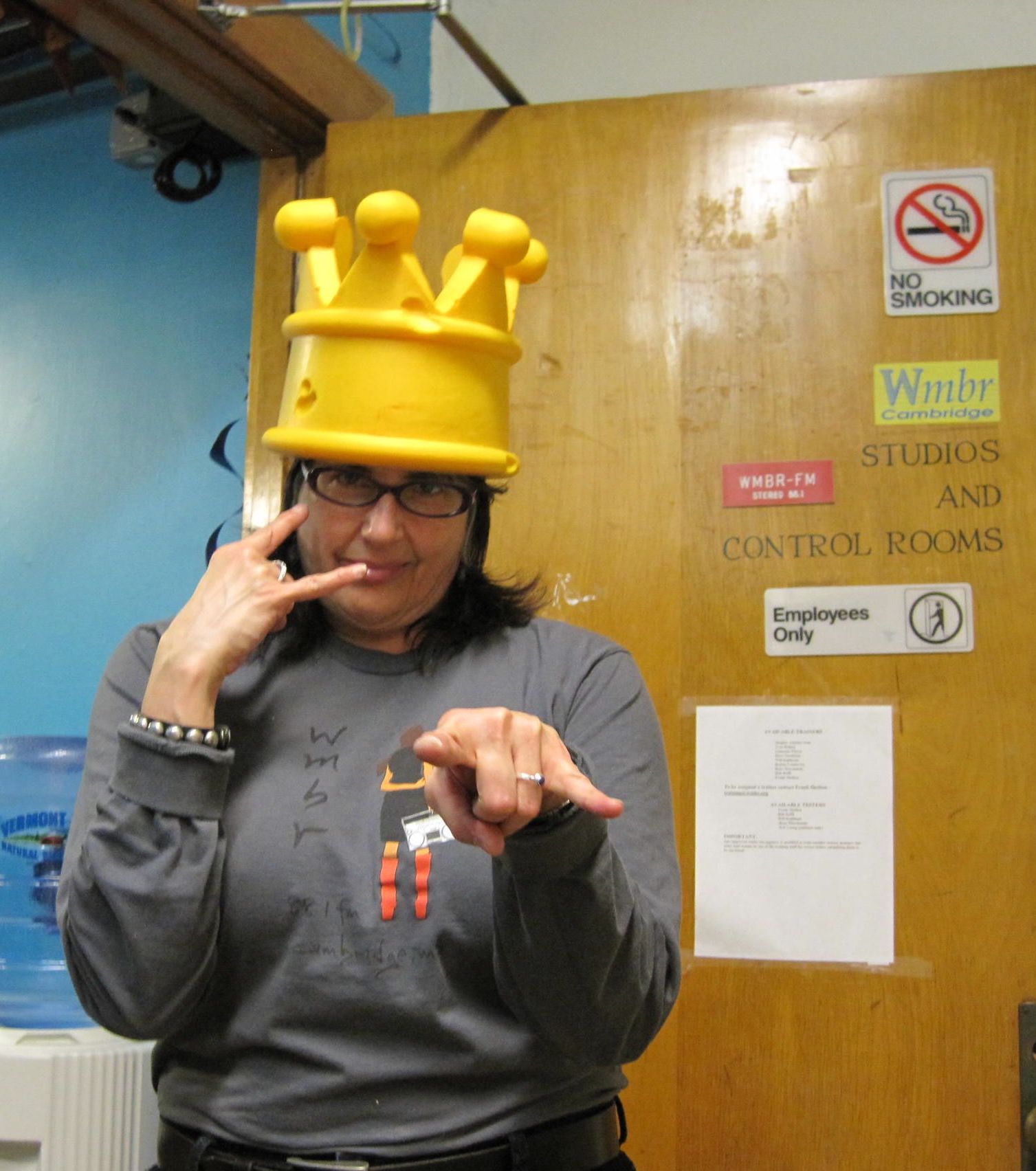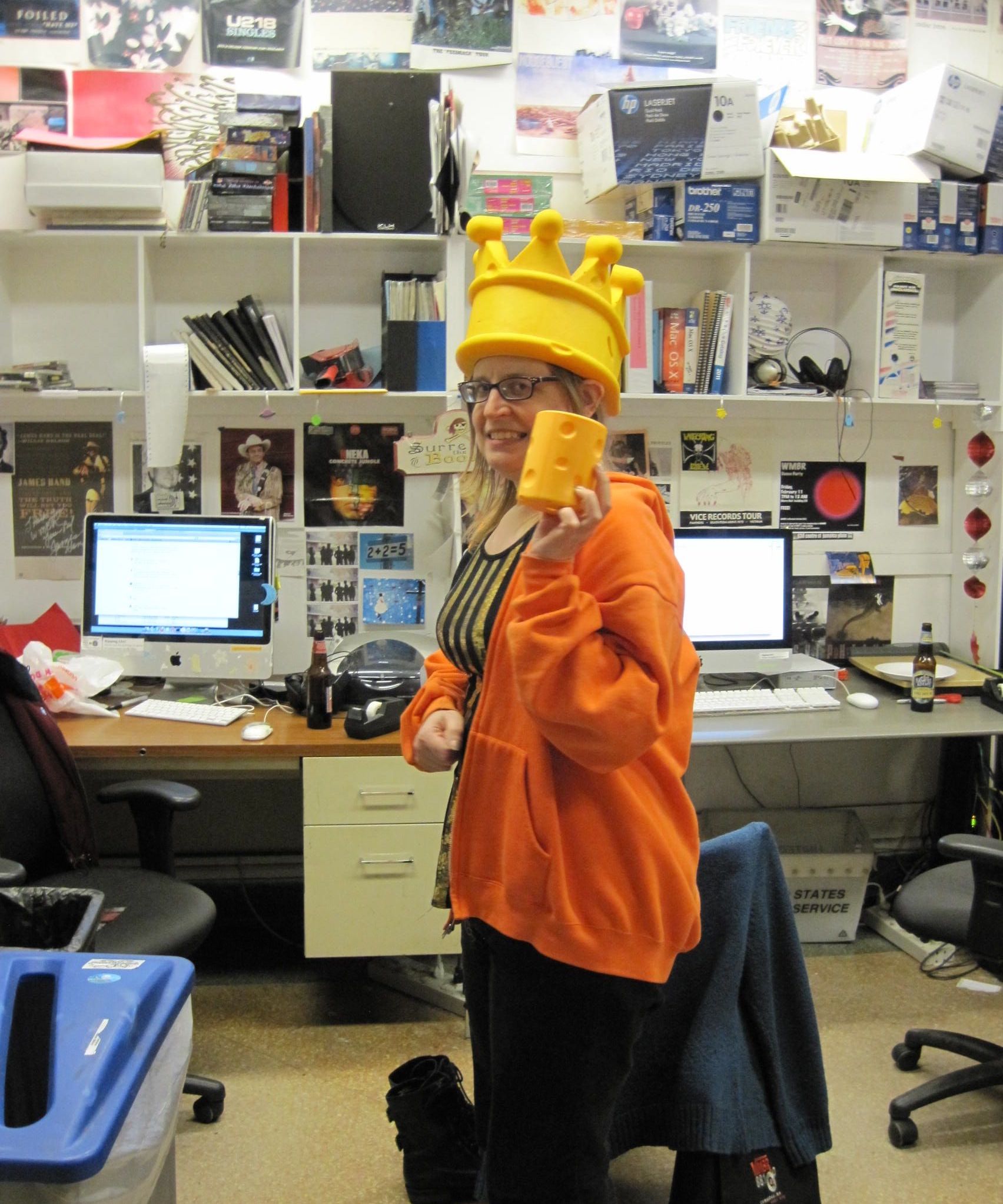 Sue [left] and Lisa [right] don cheesy crowns for Cheese Patrol 2015!
You can read more about Cheese Patrol's history and cheesy philosophy at this link.