As we near the end of WMBR's Spring Season and the end of MIT's school year, we're featuring two of our graduating members: Manuel "Quentin" Castro and Victor Gutierrez! Manuel and Victor have been the hosts of QV Noise over the past few years and are graduating on June 9th – all of us at WMBR will miss you!
You can see past playlists of QV Noise and listen to some archived shows at this link.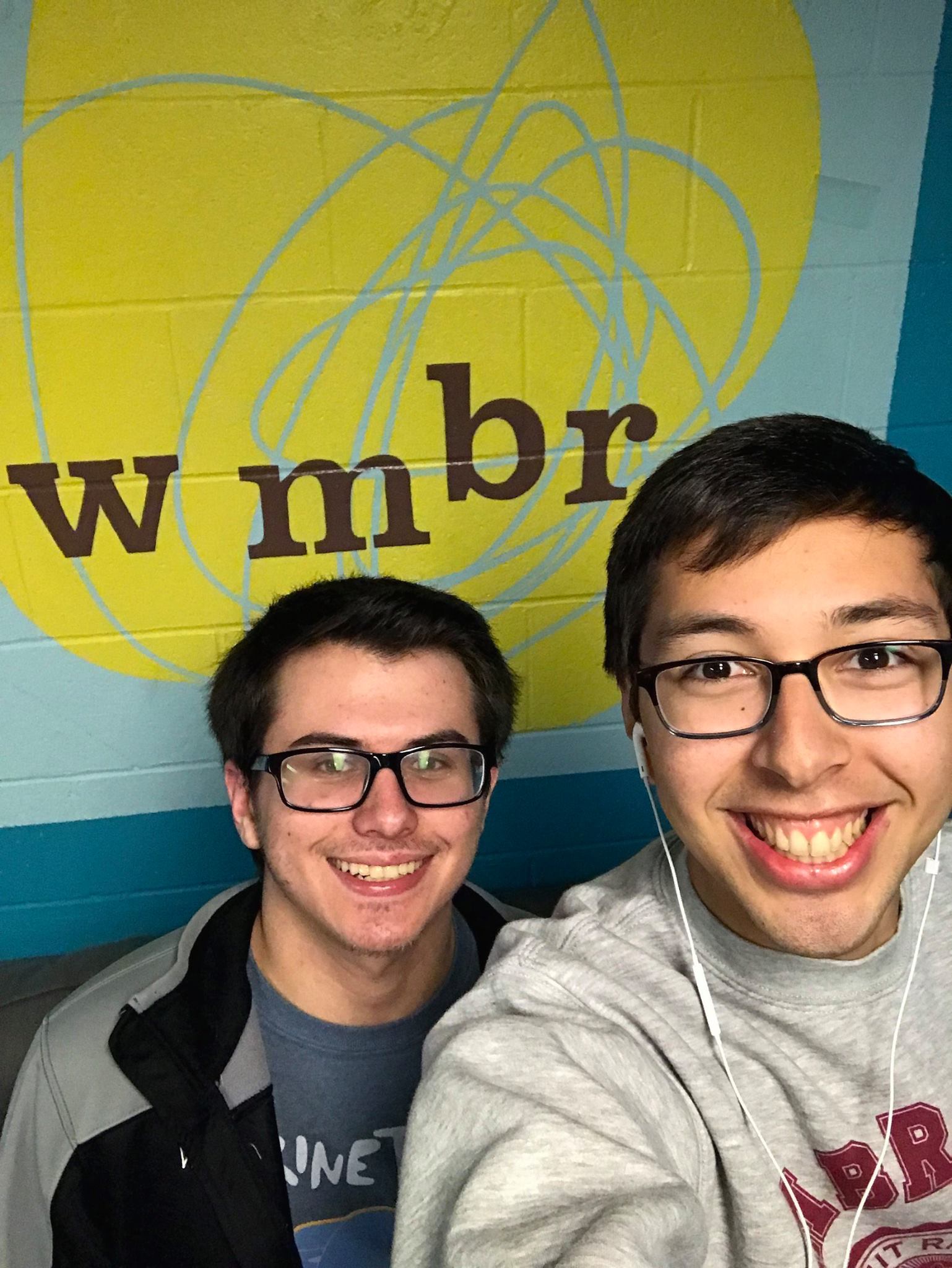 * How did you get involved in WMBR?
Manuel & Victor: The first booth at the Activities Midway, I, Manuel, knew that was what I wanted to do! Then soon after meeting Victor I roped him in. He had seen it too but with my instance we started QV Noise!
* What's the inspiration behind your show?
M & V: Manuel loved indie and Victor loved pop! However, we both wanted to share things beyond the Top 40. I'd try to find unique artists and Victor took whatever came his way from Tumblr posts, to trailers, but focusing on the pop songs you haven't heard yet. Then we needed a name! I randomly was named Quentin on my floor and thinking MV Noise didn't sound good we did QV NOISE! And the whole Noise part was Victor's great idea 😀
* Best part about going on the air?
M & V: Phone calls, no doubt! People on campus saying they tuned in and liked the show 🙂 Plus we get to share good music and hopefully make these random artists even just a little more famous.
* What's a track that you've played recently and loved?
M & V: Machine by Misterwives!
* What's your favourite WMBR memory?
M & V: The Goat Story, Manuel and I would use to tell ad lib stories to end our show. These would often be after our allotted time and so wouldn't be in the archive. Valentina, our OTA engineer would point at us and we would have to switch who was telling the story without pausing. One week, we were telling the story of Billy the Goat who was struggling on an icy mountain. Manuel was doing his best to have poor Billy live, when on my turn, I unceremoniously killed him ending our story rather abruptly.
Or pulling an all nighter to keep the station open from 3-7am on a Friday night 🙂