This week's feature is more of a retrospective: the 300th (and final!) show of Slow and Unsteady aired on Wednesday, May 3rd! This is an interview with host Tim Gilman, looking back on 300 of the slowest and unsteadiest playlists ever aired on WMBR and looking forward to our Summer season.
You can listen to Tim from 7-8pm on Wednesday May 17th for a Not Slow and Unsteady special, and as an alternating Breakfast of Champions host continuing into next season.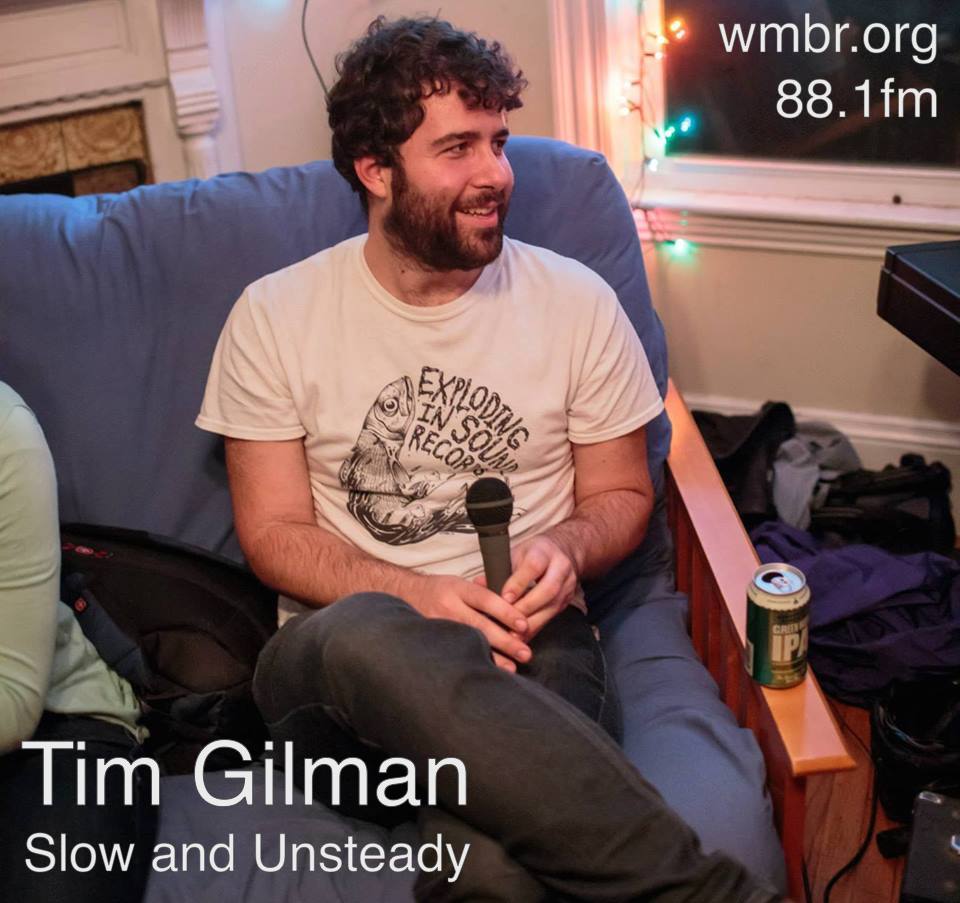 * What was the inspiration behind Slow and Unsteady?
TIM: I had a rough couple of years after I graduated college in 2009, mostly related to reckoning with what I would do with my life (a decision I put off throughout college). I was listening to music that matched that mood – bands like Low and Codeine (especially their song "D," which perfectly encapsulated my self-deprecation at the time) – and I wanted to start a radio show that forced me to discover more slow music like that.
* How did you choose songs for the final episode's playlist?
T: Actually, my last show will mostly be comprised of a live performance by Krather, an artist whose music fits the mood of my show pretty well. He just happened to be free on the date of my final episode. Aside from that, I'm just being corny and thinking of songs with lyrics about leaving or endings.
* Post-Slow-and-Unsteady, what about WMBR's upcoming season are you most excited for?
T: I get excited for every new season because I like hearing the different shows people come up with. Summer is a little less hectic because most of the student DJs are out of town, and I think the station sounds a little calmer then too.
* Favourite WMBR memory?
T: There are so many (whether it's the music or the people), but my favorite one that directly relates to being in the WMBR studios is probably having the band Shores record a session for Slow and Unsteady. They were one of the first bands I discovered through deliberately searching for slow music, and hearing them play those songs while hanging out in Studio A with them was a treat.
[You can view this interview on our Facebook page at this link!]