We're reviving our featured show series with an interview with WMBR's own Rick Roth!
You can listen to Rick every Tuesday from 5-7am on If 6 Was 9, every Friday from 5-7am on Second Fiddle, or subbing for other shows with heroic frequency. If you listen to any of Rick's shows, tell us why you tune in with the tag #WhyITuneIn – we'd love to hear from you.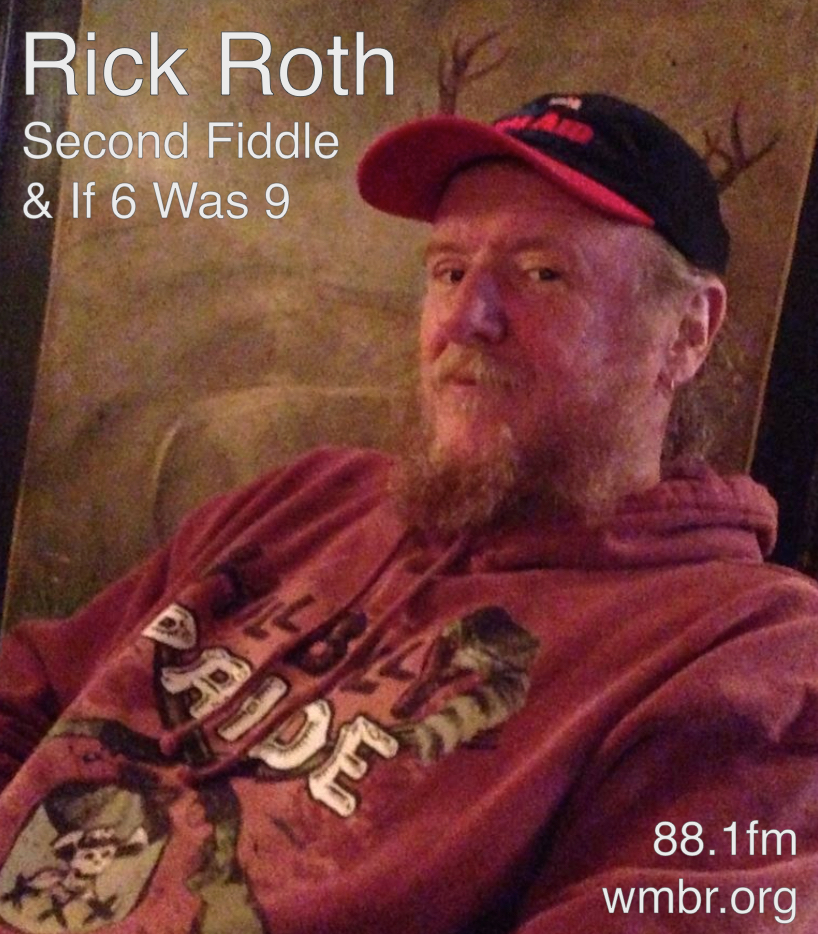 * How did you get involved in WMBR?
RICK: I first heard WMBR by randomly finding it on the dial and listening as long as my fellow carpenters would let me when I used to work construction. Then later Andy Hong came and bought shirts for the fundraising when I had a t-shirt printing shop near MIT called Mirror Image. Then one of my artists who listened to the station designed the iconic WMBR "Microphone Man." I remained a faithful listener and also started to do Amnesty International benefit shows for the local chapter in Somerville and Bob Dubrow MC'd and WMBR was a sponsor. We had the Del Fuegos and O Positive and other bands playing acoustic shows before the MTV had what is now called "unplugged." I remained a listener and supporter and then with my kids all grown and out of the house (I've raised ten kids…) I asked to have a totally eclectic show If 6 was 9 and to join the station officially. Then seeing an early morning gap in the schedule that seemed never to be filled and also hearing almost no traditional country music I started a second show Second Fiddle. My main motivation was to have us no longer have dead air before The Scene, which is one of my favorite shows on MBR.
* How has WMBR changed since you first joined?
R: Streaming means we can both have an audience far far away (I have listeners in Poland and Armenia) and that we can make connections with musicians Internationally that mean more now.
* Best part about going on the air?
R: There is no better feeling than hearing from a listener that gets very excited about something you play that they had never heard before.
* What's your favourite WMBR memory?
R: My favorite moment on my own shows was Peter Levine a listener from Malden came down at 5AM to join me and talked about his experiences "managing" local musician Preacher Jack.
[You can view this interview on our Facebook page at this link!]