As our Spring 2019 Season ended, we were sad to take a final drive down the Lost Highway as Doug decided to retire the show. However, we're also excited to have new routes and paths to explore with a show called FM Road, hosted by Paige and Zach! FM Road takes you through roots, "Americana," country, bluegrass, and adjacent twang – just a little bit further down the Lost Highway.
Here's a featured show interview to help you get to know Paige and Zach! You can hear them on the air every Saturday from 8-10am. Paige and Zach also compile the WMBR Roots Report! If you'd like occasional email updates on concerts in related genres, you can subscribe to the mailing list using this link.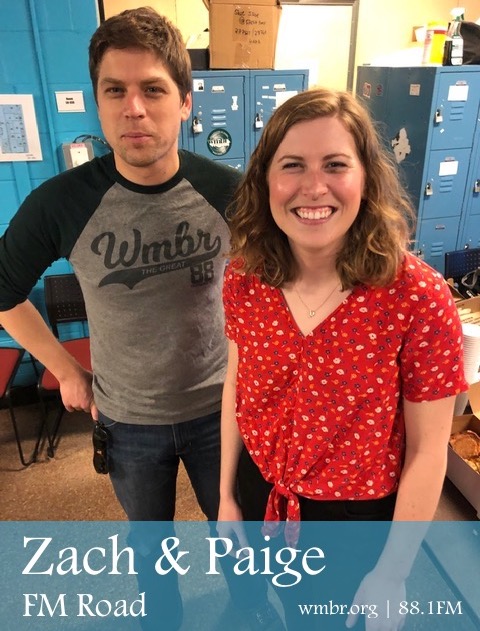 Zach & Paige of FM Road at the Lost Highway Farewell Party!