This week's featured show is Back to Normal: an audio adventure starring a hivemind boy band, a monocle-clad psychic, some sentient lightning, and the world's greatest mini-golf baron! Back to Normal is hosted by Loren (Storyteller), Daniel (Clyde Puttersley), Sarah (Havoc! at the [full name pending]), Andrea (Madame Three-Eyes Four-Sight) and Zach (Lord Lightning).
Back to Normal is a radio show in which five nerds play a tabletop RPG about mad science and the problems and solutions it causes. The game involves a lot of rule-checking and dice-rolling, but we cut most of that out and leave you with the story of the intertwined lives of four eccentric characters in Normal, IL as the mundane midwestern town becomes a hotspot of mad science.
You can tune in to Back to Normal every Wednesday at 6pm (up until our Spring 2018 season ends)! You can also listen to the Back to Normal Archives on their website to catch up on the story (and here's a helpful glossary of RPG-specific terms used in Back to Normal).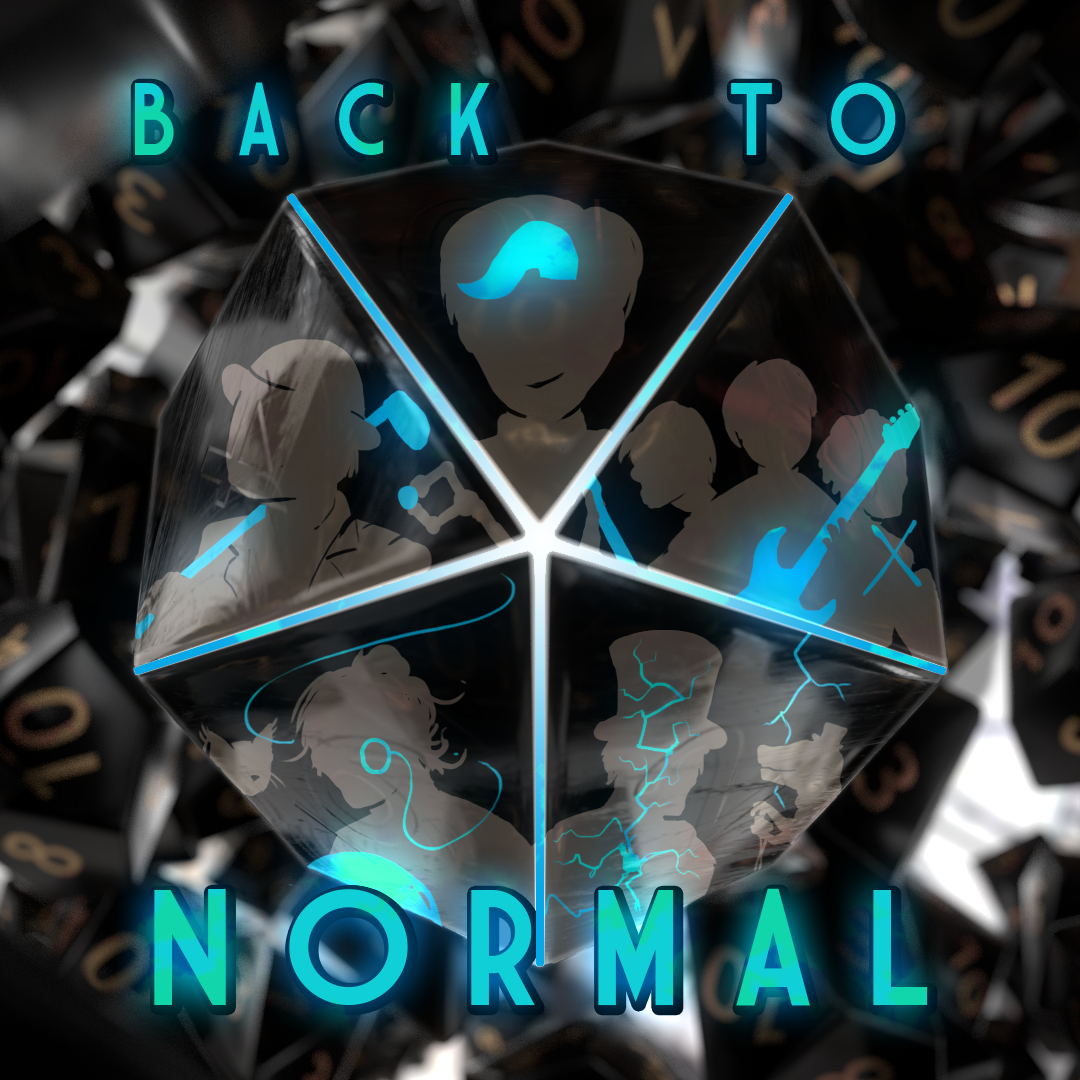 Art by Loren, storyteller and music/art producer for Back to Normal!