We're thrilled to be moving into our Summer 2017 Programming Season, welcoming in a bunch of new and returning shows along with the sunny weather!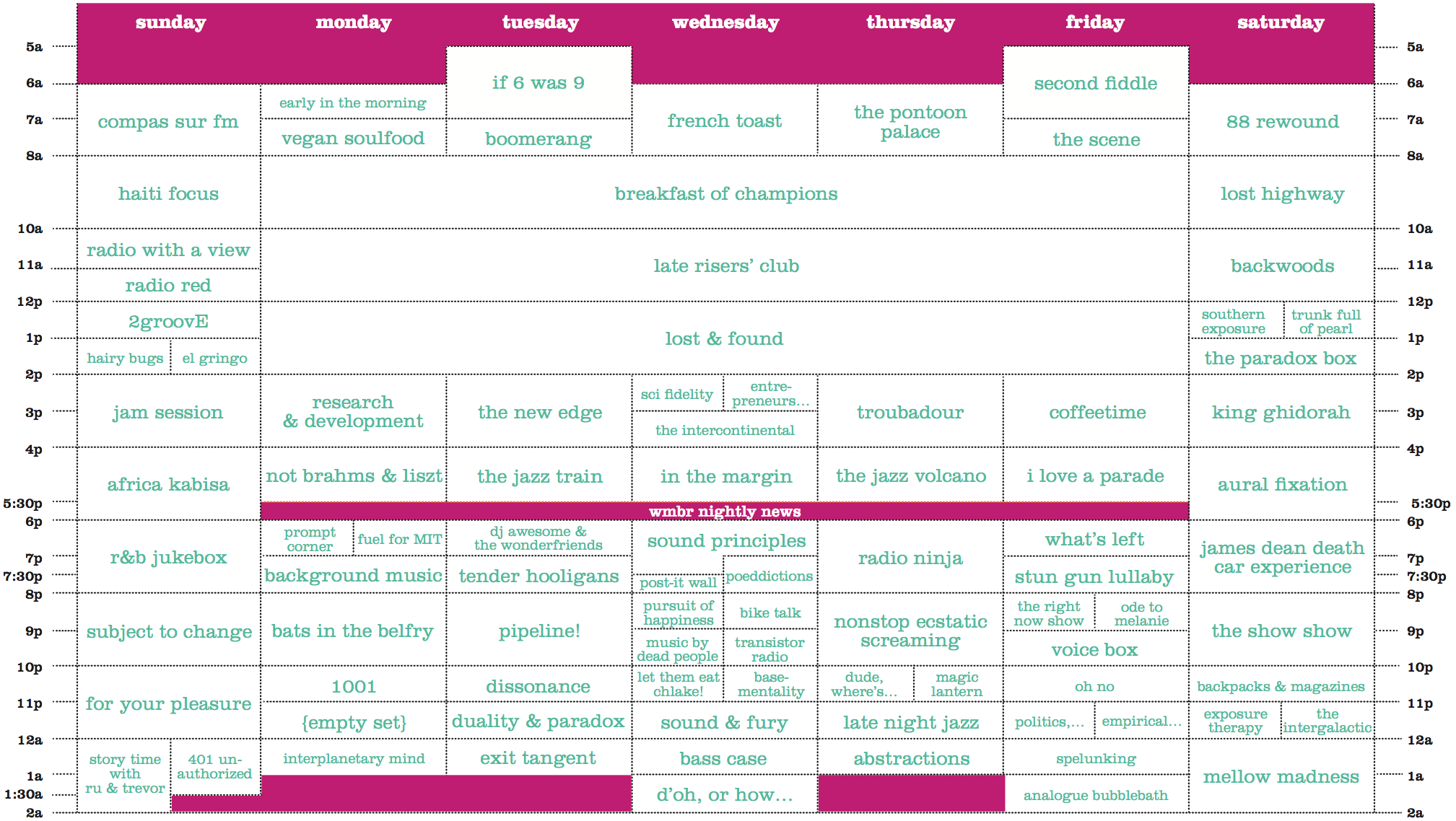 You can see our schedule (with more info about alternating shows) at this link, and our soon-to-be-published full program guide at this link.
Some fun facts about this season on WMBR…
We have 15 new shows joining our schedule!
We also have several other shows returning after a hiatus of one or more seasons – welcome back, Vegan Soulfood and Entrepeneurs of the World, Unite!
We were able to schedule every internal show proposal that we received this season – an exciting time for the programming board.
As always, you can listen along at wmbr.org or 88.1FM.