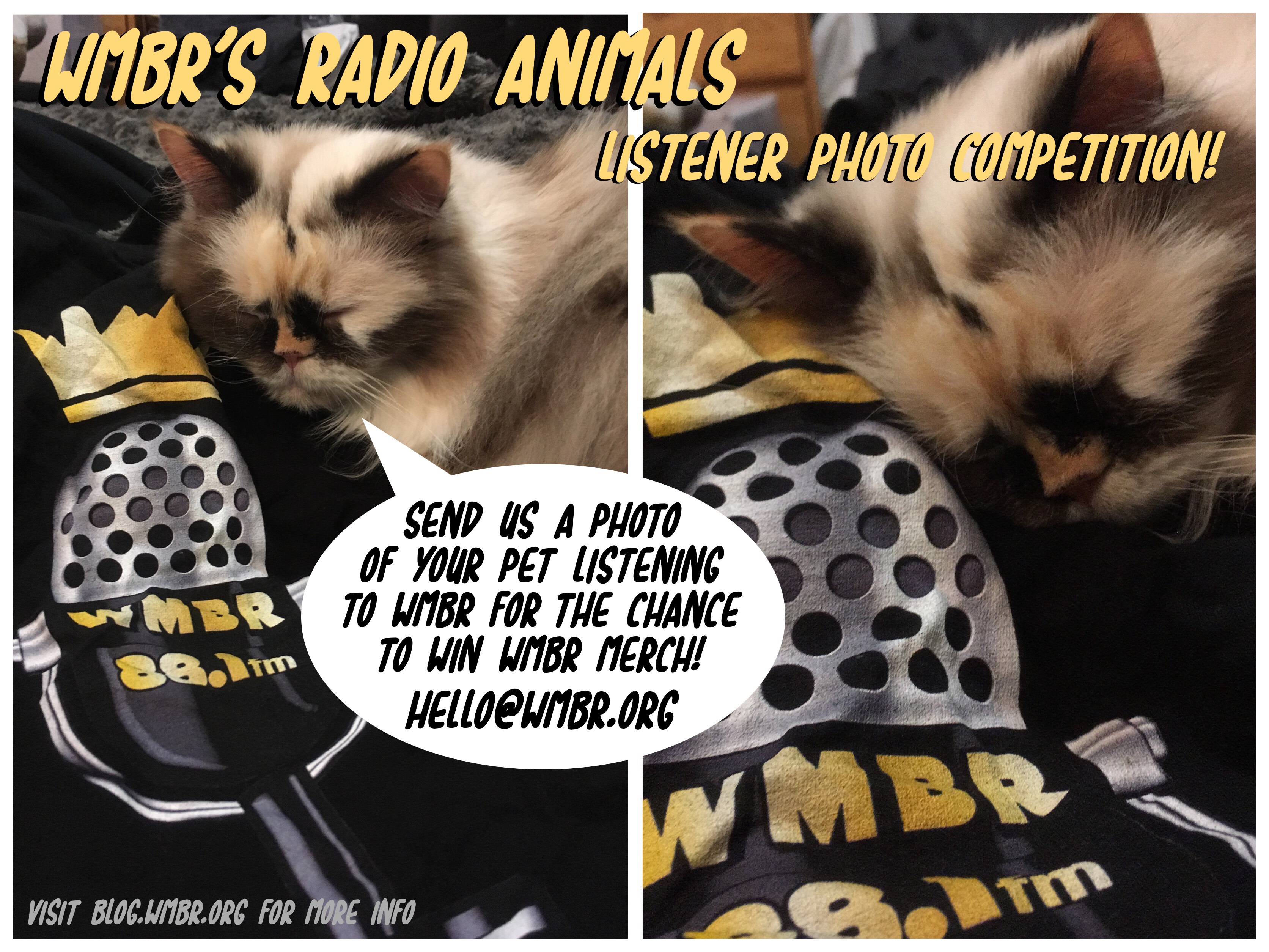 Featuring Monster the cat as our model!
We're hosting a listener photo competition to brighten up the dog days of summer!
To enter, send an email to hello (at) wmbr (dot) org with a picture of your pet (or another animal) listening to WMBR! The deadline is 11:59pm on 8/19. WMBR station members will vote on our favourite entries, with the top three entries winning prizes! Winners will be announced by 8/26. Please see below for full information & terms! Feel free to comment on this post with any additional questions.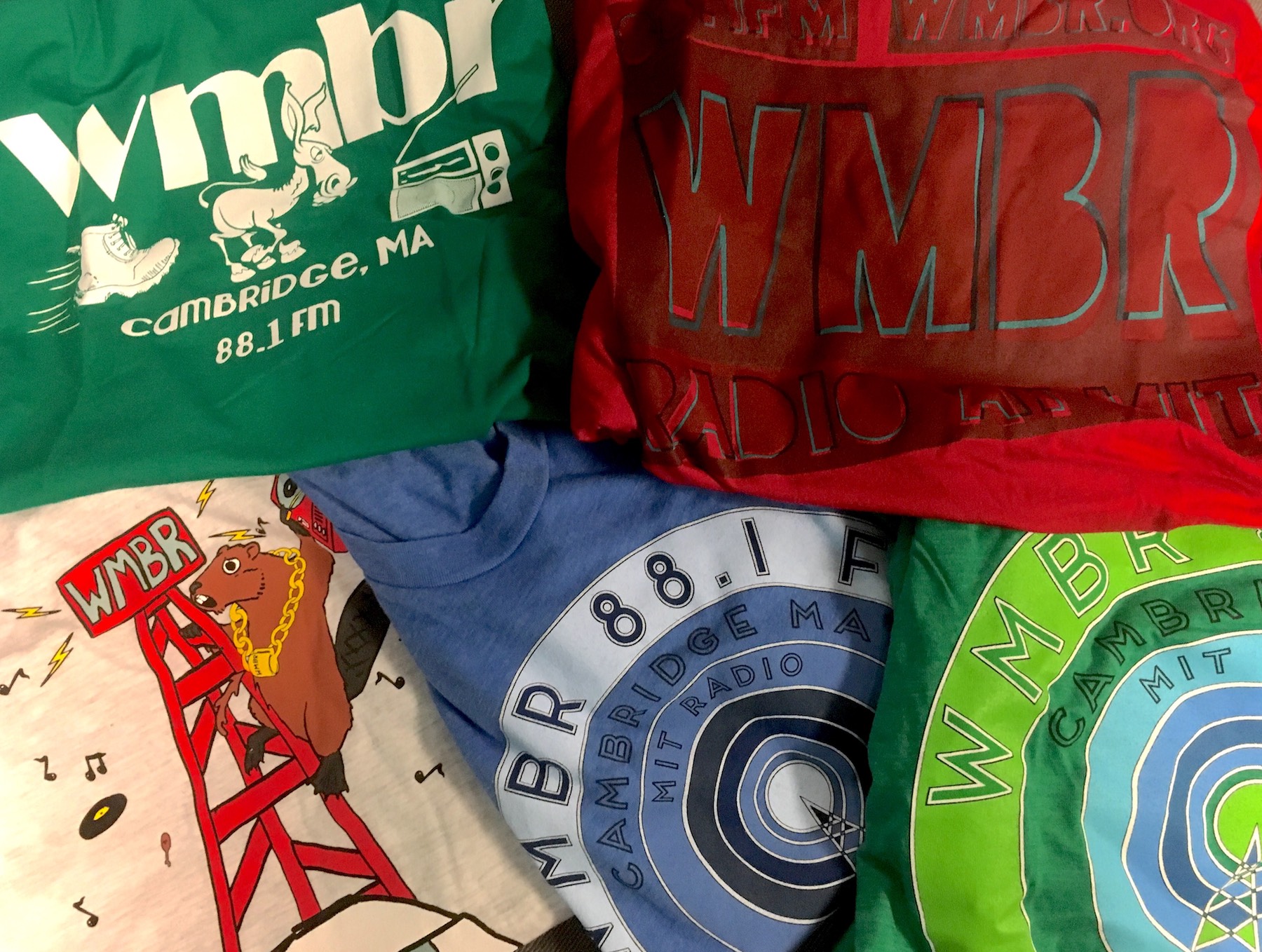 Win a WMBR shirt of your choice (pending size availability)!